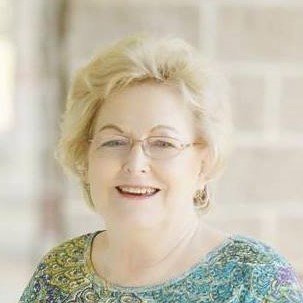 NeNee's Soft Blankies have been a tradition in our family for over 52 years, when they were first made by my mother, JoAnn (our NeNee), for my eldest sister. They have been requested by generation after generation of friends and family because of their softness, durability, and size. Made to be durable, all of NeNee's Soft Blankies are constructed of 100% cotton flannel and 100% cotton material and are machine washable. The corners are rounded (because square corners wear through easily) and they are double stitched (though you will only see the finished top stitch). They are generously oversized, averaging 42" x 42" (a bit of variation is due to the handmade quality of the item). This makes swaddling larger infants much easier and covers more of a toddler than standard receiving blankets.
Don't think that NeNee's Soft Blankies are only for toddlers and babies though! Our teenage nieces love them and we love them too! They make terrific lap blankets and car blankets for the whole family. They pack well for an airplane ride! We've recently added some styles to reflect our older demographics. What to get your mother-in-law when she's cold and then gets too hot? A NeNee's Soft Blankie, of course! We can also make them in college and pro team designs (check out our Packers and University of Wisconsin blankies).

We adore our NeNee's Soft Blankies and hope they will become a loving part of your family's story, as they have been with ours.