White Wolf with Red Eyes Crocheted Scarf (Game of Thrones Inspired)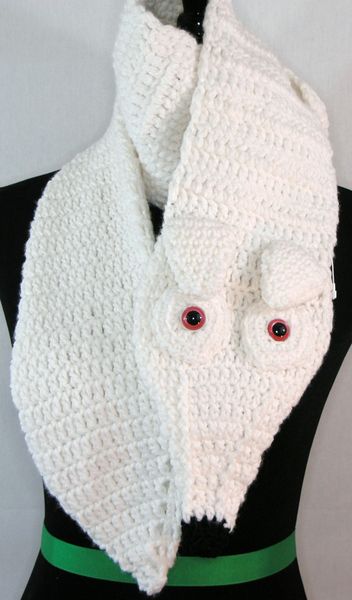 A perfect gift for the Game of Thrones fan (or anyone who loves wolves). These are made from acrylic. They're generous and warm. Notice how Dee adds details like a trim around the eyes, along with such cute little pawprints for feet!

She made one for my niece in Green Bay who loves wolves. I'm not sure Emma has taken it off since she got it last winter!